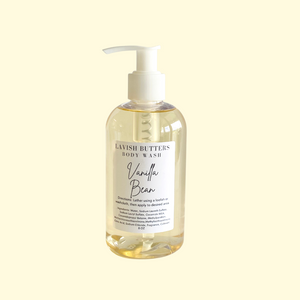 Your shower routine should be an experience of luxury and time to unwind and practice self care. Our body washes are a great addition to your shower routine, as our invigorating formula leaves your skin moisturized and smelling amazing.
Size: 9 oz
Directions: Lather using a loofah or washcloth, then apply to desired area.
Ingredients: Water, Sodium Laureth Sulfate, Sodium Lauryl Sulfate, Cocamide MEA, Cocamidopropyl Betaine, Methylparaben, Methylchloroisothiazolinone,Methylisothiazolinone, Citric Acid, Sodium Chloride, Fragrance, Colorant.
lt smells amazing & it get u so clean👍
Real nice
This body wash is IT. Bigger than I imagined and the scent and the suds mesh together. I love it! 😍